Hey Nerds!
It's another week of New Releases. Everything's hitting the shelves August 8th so make sure to drop in your local gaming store and pick yourself a game or two!
Ark: Survival Evolved WAS supposed to be leaving it's Early-Access status this week but last week the developers delayed the game until the end of August. In addition to the delay don't expect it to keep its previous $29.99 price. Back in July the studio behind Ark: Survival Evolved, Studio Wildcard, hiked the price up to $59.99, more than DOUBLING the initial cost of the game. Safe to say, this didn't bode well for many.
According to the Developer the studio was forced into a price hike by retailers who insisted the game should cost the same in those shops as it does online. It still feels very fishy to gamers. Many gamers and fellow devs believe the studio behind the game has just grown greedy. Other devs have especially expressed their feelings that the  studios explanation feels like nothing more than a lie because the developers are purposely overcharging for the game, knowing full-well it is not worth the price.
We did a full article on the delay, it's causes and reaction by fans on our website so make sure to check it out if you want the full story. 
At the end of day, it's all up to gamers if they want to buy the game still. The new release date for Ark : Survival Evolved will supposedly be released August 29th now, for the PS4, Xbox One, and PC.
Moving on, we'll be seeing Hellblade: Senua's Sacrifice for the PS4 and PC.
Hellblade: Senua's Sacrifice is set in the Viking age. Players will play as a broken Celtic warrior  and embark on a haunting vision quest into Viking Hell where they will fight for the soul of her dead lover.
From the makers of Heavenly Sword, Enslaved: Odyssey to the West, and DmC: Devil May Cry, this game promises a warrior's brutal journey into myth and madness.
Created in collaboration with neuroscientists and people who experience psychosis, Hellblade: Senua's Sacrifice will pull you deep into Senua's mind.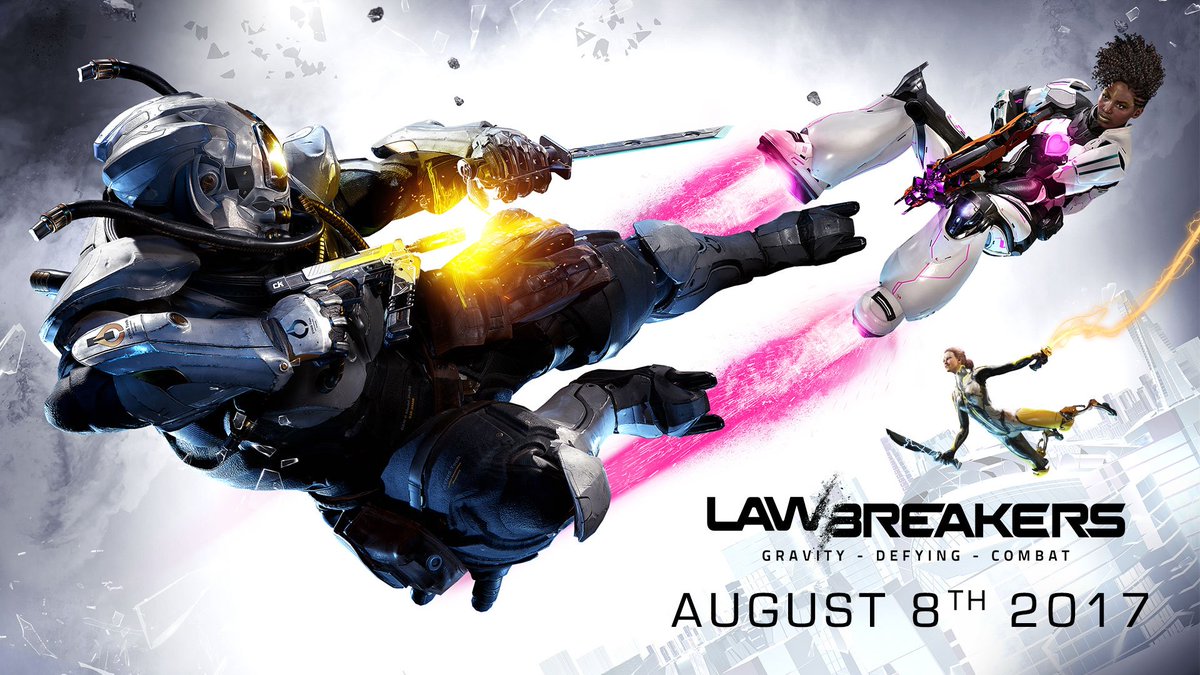 Lawbreakers plans to break into the spotlight for the PS4, PC this week as well.
LawBreakers, previously known under the code-name BlueStreak, is an upcoming first-person shooter video game developed by Boss Key Productions and published by Nexon.
"Bring your skills and get ready to deliver death from every angle as you compete in unprecedented gravity-defying combat in LawBreakers."
Players will encounter an entirely new brand of skill-based combat that challenges them to master role-based movement systems with gravity defying abilities and compete in vertical, gravity-ravaged maps that feature variable gravity effects. This fast paced, full 360 degree action experience is unlike anything else that invites players to rain brutal death on the competition from every possible angle and ask: are you the best?"
The last game for the week is a compilation of classics. Mega Man Legacy Collection 2 will be available for the PS4, Xbox One, and PC.
This 4-in-1 game features an assort of timeless adventures. Experience the legacy of long-time video game icon Mega Man. Join our favorite blue robot in:
Mega Man 7

Mega Man 8

Mega Man 9  AND

Mega Man 10
The games are First-timer Friendly,  allowing those new to the series, a new option to play the games with additional armor as they learn the ropes during their first playthrough. Save checkpoints have also been added for easy reload.
In addition a new mode called Remix Challenge has been added. Players can play classic stages like never before and put skills to the test in unique boss rush and stage remixes!
Players can also explore the legacy of these games through the Mega Man Museum;  A historic archive that includes hundreds of development materials such as concept designs, sketches, production art, and more
That wraps up the news so far for this week, now it's your turn, Nerds. Tell us in the comment section below what games you're looking forward to this week and why.
Thanks again for watching, make sure to subscribe and stick around for more news, discussions and reviews on all things nerdy.  
Stay Nerdy!